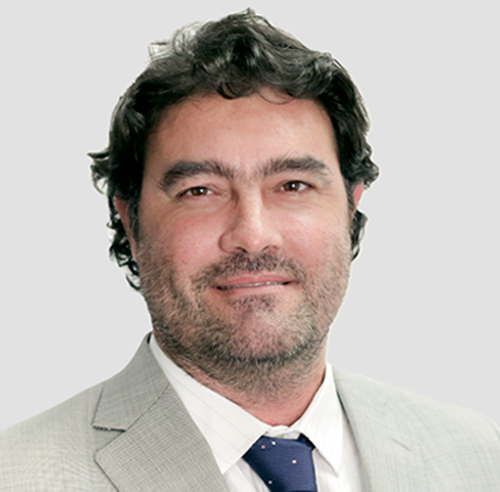 Biography
Gabriel H. Lozano is a partner in the General Corporate and M&A Department of the Firm and leads the Firm's Competition & Antitrust Law Department. His practice focuses primarily on mergers and acquisitions, and competition and antitrust law.
Prior to joining the Firm, Mr. Lozano was the Legal Counsel of Syngenta in LAS (Argentina, Chile, Bolivia, Paraguay and Uruguay) from 2015 to 2018. In this position, he provided legal advice in litigation, contracts, data protection, trademarks and patents, labor and regulatory law. He also advised in competition and antitrust matters across the region (both merger control review and conduct cases).
Furthermore, he worked for more than 16 years as a senior associate at Marval, O 'Farrell & Mairal, of which 8 years Mr. Lozano dedicated his daily practice, mainly, to issues of Competition/Antitrust. In addition, he worked as a foreign associate at the Brazilian firm Demarest Advogados between 2004 and 2007.
In 2020 Mr. Lozano was appointed as President of the Antitrust & Competition Committee of the City of Buenos Aires Bar Association (Colegio de Abogados de la Ciudad de Buenos Aires) and currently he is the vice-president.
In 2022 Mr. Lozano was appointed as President of the Antitrust & Competition Committee, Argentine Section of the International Chamber of Commerce -ICC-.
Mr. Lozano holds a Postgraduate degree in Product Liability Law at Universidad Católica Argentina in 2003, and a Postgraduate degree in International Business and Economics from Fundação Getulio Vargas (San Pablo, Brazil) in 2006. He obtained his law degree from the Law School of the University of Buenos Aires in 1998.
Furthermore, he has been recognized in his field of practice by Chambers & Partners.
"Gabriel understands our needs and has a lot of experience and knowledge, which give us peace of mind." • Chambers and Partners. • Chambers and Partners.
Studies
Law School of Universidad de Buenos Aires.
Post-graduate degree in Product Liability from the Universidad Católica Argentina.
Post-graduate degree in International Business Law and Economics from the Fundação Getulio Vargas of Sao Paulo, Brazil
Languages
English
Portuguese
Spanish